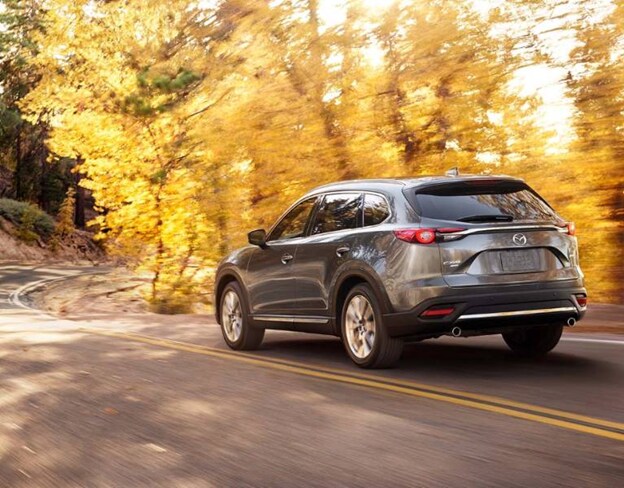 Mazda parts have been designed by top vehicle engineers. It is important to only use these quality parts when servicing or repairing a Mazda. This is something that we believe at Jensen Mazda, which is why we carry any inventory of manufacturer parts in our servicing facility. However, it is not just our technicians who have access to these parts, our customers can order them as well.
We know you might prefer to do your vehicle's repairs yourself and so we have made these parts available to all of our customers and our parts can be ordered online. However, if you prefer to speak with someone over the phone, the team in our parts department would be happy to speak to you. They can offer great advice about Mazda parts and would be happy to aid you with your project.
Our Inventory
The inventory we have in store is very large, so there shouldn't be any problems finding what you need. We carry a plethora of parts from filters, to brake pads, to tires. We will get you what you need as soon as possible. Our technicians know exactly what parts we have available so if you are curious about what we carry, please don't hesitate to call. We can let you know if we have what you need and get you on the road to making your car as good as new.
Ordering Parts
If you need a more specific part or part that we no longer have, that is no problem. We can simply order another part from the manufacturer. The process is quick and simple with our online order form. To start your order, go online to our website and fill out information about your car and tell us about the part you need us. From there we can order it in. We will let you know when it arrives so you can come pick it up. It can all be done from your computer, it's as simple as that.
Visit our website today to begin your order or call us at 877-375-7418 to speak with one of the informative experts in our parts department. There is always someone available to help you with what you need. We are excited to help you with your project!
Hours
Monday

8:00AM - 8:00PM

Tuesday

8:00AM - 8:00PM

Wednesday

8:00AM - 8:00PM

Thursday

8:00AM - 8:00PM

Friday

8:00AM - 6:00PM

Saturday

8:00AM - 5:00PM

Sunday

Closed