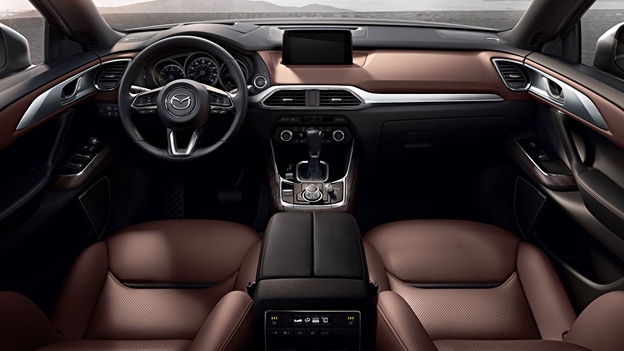 Mazda is a vehicle synonymous with sleek and sporty driving. Driving a Mazda is a lot of fun, and that makes owners care immensely for their vehicles. For those who are passionate about their vehicles, it is important that they receive the best possible care when it comes to servicing and repairs. At Jensen Mazda in Le Mars, we give our customers a peace of mind that they are receiving great customer service and expert treatment for their cars.
Servicing at Jensen
The technicians at Jensen Mazda are experts in their craft, working exclusively on Mazda vehicles. The training that our technicians receive mirrors the dedication to quality that Mazda is known for. When you walk into Jensen Mazda, you can be confident that any repairs your car undergoes will be at the standard of the manufacturer, and therefore your vehicle will drive away as good as it was when it was new.
Dealership perks
All of our technicians are certified Mazda technicians. They know the ins and outs of every Mazda vehicle and are prepared to use that knowledge to ensure every customer has a good experience.
Any parts that we receive come directly from the manufacturer, so you can be confident that your vehicle is going to perform the way the engineers who designed it intended it to, even after a large repair has been made.
At a dealership, you don't need to sacrifice customer service for quality car repairs. Every team member at Jensen Mazda is invested in our customers' experience. From our team in sales to all of our technicians, we want you to have the best possible experience. We know customers come first and we believe that once you become a customer at Jensen Mazda you are part of the Jensen Mazda family for life.
Jensen Mazda
Come visit us at Jensen Mazda today. Our team is ready and waiting to help you in any way we can. We are open from Monday to Friday from 8 AM to 8 PM, and on Saturdays from 8 AM to 5 PM. If you would like to schedule a service please call 877-374-1476. We are waiting for your call!
Hours
Monday

8:00AM - 8:00PM

Tuesday

8:00AM - 8:00PM

Wednesday

8:00AM - 8:00PM

Thursday

8:00AM - 8:00PM

Friday

8:00AM - 6:00PM

Saturday

8:00AM - 5:00PM

Sunday

Closed